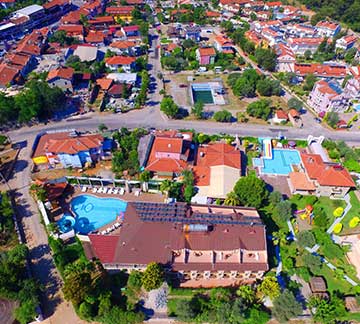 Zehra Otel
All-inclusive halal concept family hotel for conservative families.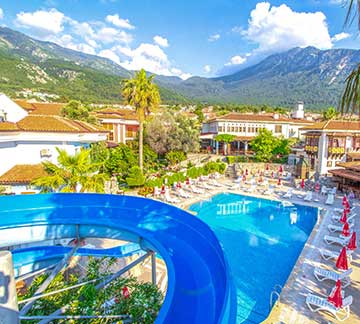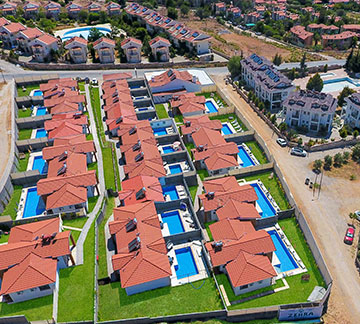 Zehra Villas Otel
From the first facilities with halal concept in Turkiye and Fethiye, Luxurious Sheltered villas with the optional service of halfboard open Buffet.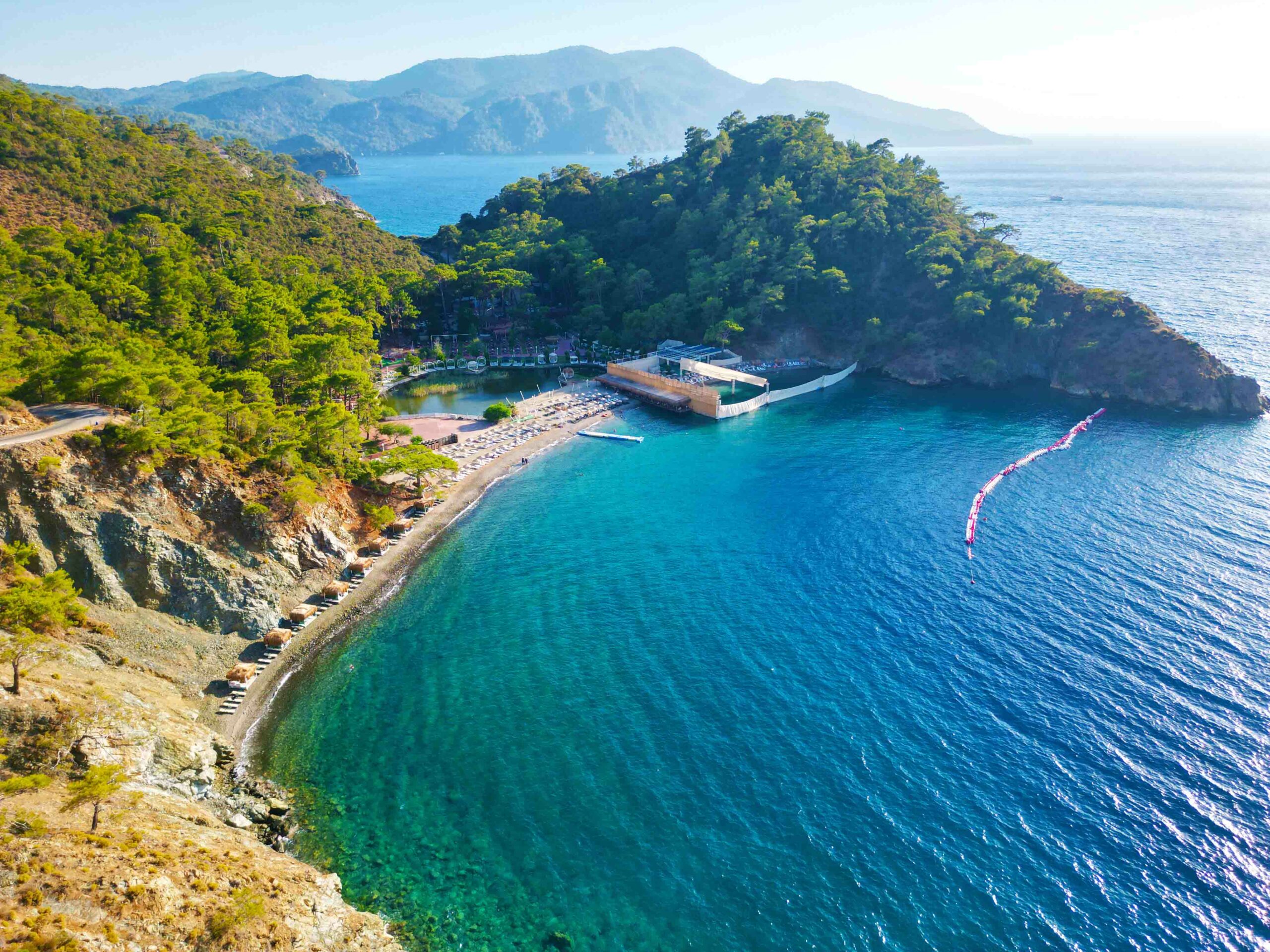 A first in Turkiye!
Ladies Private Beach.
Our beach, which is located among the pine forests, has separate men-women and family beaches.
Located among the pine forests in one of the most beautiful bays of Fethiye, the ladies' beach is not likely to be seen from around, our bay is a completely sandy beach and a shallow sea. There is a special restaurant on the beach, cafe, children's playground, picnic areas for the whole family, a special open restaurant section where they can get grilled menu and private mansions by the sea. All facilities are available for our guests to spend their time all day long. Men-Women Beach and Family Beach are located separately.
Islamic Hotel Fethiye
Zehra Group is the leading company in hotel and villa accommodation, which is called halal concept, for conservative families in Turkiye and Fethiye. İt offers its guests the best service in the region, Muğla,Fethiye,Ölüdeniz, with the option of two hotels, sheltered villas with open buffet service and only-ladies beach .
Zehra Kulem Beach, Zehra Group hotels in Muğla/Fethiye, is the only ladies's private beach in the region, has a separate swimming area designed for men-women and families, and for privacy in the Family swimming area, female guests can swim in the family section if they wear Haşema (long sea clothes).
Zehra Tatil Köyü as an all-inclusive family hotel and as a halal concept conservative facility in Muğla / Fethiye Ölüdeniz is a suitable option for your alternative holiday with its separate pools designed for men and women as a Halal concept.
Zehra Hotel as a halal concept all-inclusive family hotel in Muğla / Fethiye Ölüdeniz is suitable for your conservative and Islamic sensitivities. Zehra Hotel, as a Halal concept, is one of the leading facilities preferred in Turkiye and Fethiye, offering a family atmosphere to our valued guests for conservative families with separate pool for men and women and Turkish bath sauna service.